Some Like It Hot
Jalapeno Pineapple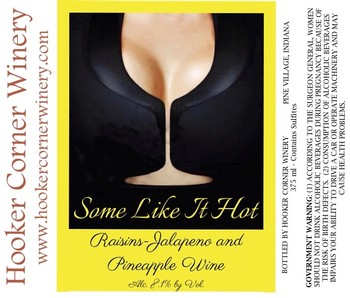 We do not ship at this time. Orders must be picked up.
This product can not be shipped to CA
A sweet but hot white wine made from jalapenos, raisins, and pineapple and a pepper aroma. Great as a sipping wine or a marinade for grilled chicken or pork.
Product Reviews
janet
(Aug 5, 2019 at 11:10 AM)
This is for those who love a little burn. The tastes are amazing...after the first sip! The second sip gives you all the wonderful flavors involved. Really interesting combination of flavors.
Jeff
(Sep 26, 2019 at 7:10 PM)
Way to go, Janet!
Rich Morrison
(Sep 21, 2020 at 4:35 PM)
Add 1 ounce to a margarita on the rocks! Spicy margaritas