Pillow Talk
Rhubarb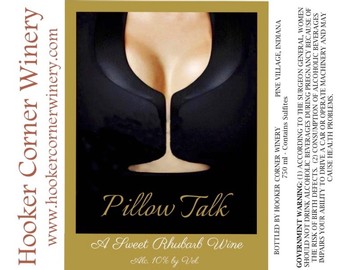 We do not ship at this time. Orders must be picked up.
This product can not be shipped to CA
A sweet blush wine made from rhubarb, starting sweet and finishing slightly tart. Pairs well with ice cream, sorbets, and desserts.
Product Reviews
Tarri Brickler
(Jan 10, 2019 at 2:40 PM)
Not my favorite one, but a very close 2nd.
Jennifer Fruits
(Apr 18, 2020 at 5:49 AM)
I love this wine! It's one of my all time favorites!