No Regrets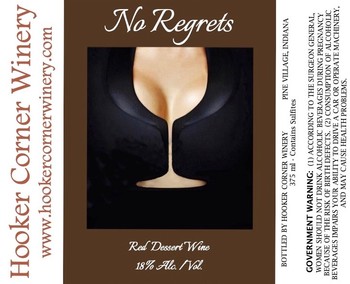 We do not ship at this time. Orders must be picked up.
This product can not be shipped to CA
No Regrets....about the decisions you've made or about having a glass of this wonderful wine. No Regrets is a full bodied dessert wine with a silky smooth texture and the wonderful taste and aroma of coffee, toasted marshmallow, vanilla and toffe.
Product Reviews