Indulgence
Blackberry Pear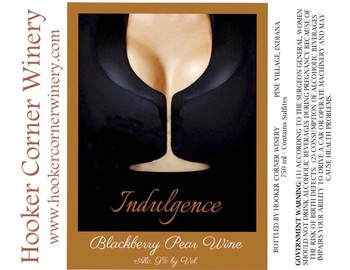 We do not ship at this time. Orders must be picked up.
This product can not be shipped to CA
A sweet red fruit wine made with blackberries and pears. Pairs well with dark chocolate desserts.
Product Reviews
Trentgar
(Sep 21, 2023 at 2:34 PM)
Да, звучит заманчиво As soon as confirmed that the device is suitable, IMEI checker the next step can be to verify for those who meet the eligibility phrases.
Sabrinavom
(Sep 21, 2023 at 8:35 PM)
Выражаю признательность за помощь в этом вопросе. як це функціонує: рекламодавець надходить на спеціальний / особливий / вузькоспеціалізований платформу / майданчик (по-друге їх можна назвати / іменують "букс") і розміщує / публікує там своє завдання, http://lemaster.com.br/component/k2/item/3-bulgaria-claims-to-find-europe-s-oldest-town а потім / після кожен бажаючий може / має можливість взятися за / зайнятися його виконання / реалізацію.