Dark Secrets
Blueberry Blackberry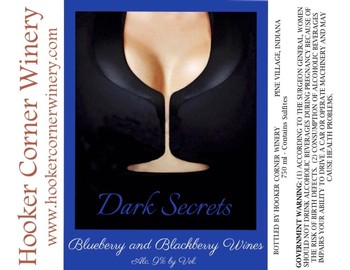 This product can not be shipped to CA
A sweet red fruit wine made with blueberries and blackberries. Pairs well with chicken or pork dishes.
Product Reviews
Tarri Brickler
(Jan 10, 2019 at 2:41 PM)
Definitely, my favorite.
Michele
(Jan 10, 2019 at 3:01 PM)
I don't like blackberries or blueberries, but LOVE this wine! It's very fruity and is great as a slushie with the sangria slush mix.